Paula Deen's "Moderate" Lifestyle
Photo credit:JB Lacroix/WireImage/Getty Images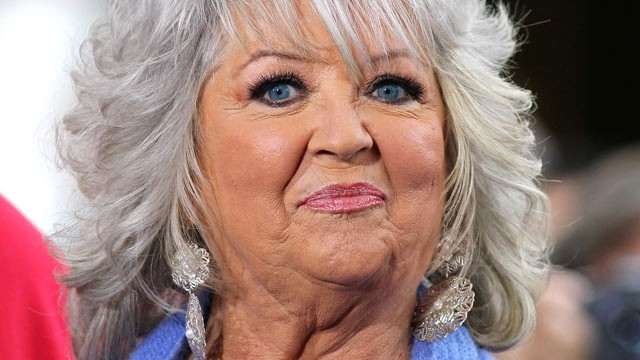 Paula Deen has Type 2 Diabetes. I don't believe anyone is surprised by this newest information. I remember her words to Oprah when asked how many calories were in a certain dish.
"I'm your cook! Not your doctor!"
That statement got laughs and chuckles, but there's nothing funny about promoting dangerous,  unhealthy eating habits. I believe naturally occurring fats are actually good for you, but its unfortunate that  Ms. Deen wasn't considerate of distinguishing natural fats and trans (bad) fats in her cooking demonstrations.
Her health condition aside, it's bad enough she didn't differentiate between good and bad fats as well as refined sugars and salts to their counterparts… Now she's teeming up with a pharmaceutical company to treat a disease that could very well be prevented with good dietary habits. If not prevented, at least managed.
So what we have here is a scenario where, you can consume large amounts of (bad) fats, refined sugars and salt and take prescribed drugs to help you manage your diabetic condition, should your health take a hit….it's all good!
*Sigh…*
Ms. Paula Deen confirms…
When asked if the high-fat, high-caloric recipes she champions can lead to diabetes, she hedged.

That is part of the puzzle," she said, but mentioned other factors: genetics, lifestyle, stress and age.

"On my show I share with you all these yummy, fattening recipes, but I tell people, 'in moderation,'" she added. "I've always eaten in moderation."
She ate in moderation? "Always"? …hmmm…okay.  Is this the lifestyle "factor" she is referring to? Consuming foods cooked with trans fat (allegedly) in moderation?
My  children and I, enjoy Paul Deen's feisty spirit.  I wish Ms. Deen the best in her journey to healthful lifestyle, and I hope she achieves the  good health she needs…although I'm not holding my breath with the route she's decided to take.
What do you think about Paula Deen's health condition and her spokesperson status for Novo Nordisk?
Source: